BLUES, SOUL, FUNK UNH!!!!
My friend Isaac and I have had this blues, soul, and funk
radio show at the Swarthmore College Radio Station, 91.5 FM WSRN
since our freshmen year.
Last year we focused more on a mix of the three,
blues, soul, funk. This semester our "funky" show
is on air every Sunday from 2-4 PM.


Check it out!!
BLUES, SOUL, FUNK, UNH!!!!!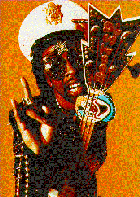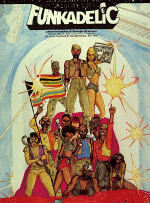 ---
FUNKY LINKS

Bringing you a sampling of all your favorite funksters :
George Clinton, Parliment, Funkadelic, P. Funk All-Stars.......
find them all through these links!


New Funk Times
The Motherpage
One Nation

Thank goes to Justin for encouraging me to create this page............
---
roots | aspirations |email me | feminist | links | funk radio show | friends|resume|parents|Maine|feminist spirituality|Gabe|women's studies|
---
Return to Anya's World