Tyler Arboretum
---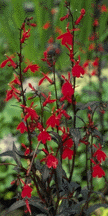 Only fifteen minutes away from campus by car, Tyler Arboretum is
one of the more beautiful places I've been this year. Completely
different from Swarthmore Arboretum, this 650-acre arboreta has
seemingly endless hills, woods, fields,valleys and trails. When I
went there I only saw three other people on my two hour walk.
It is the perfect place to have a picnic, go on long walks, or spend
a Saturday. I went with a non-nature lover and even he had to admit
that it was beautiful.
---
The History
(as given by Tyler Arboretum)
In 1681 William Penn signed a "lease and purchase" agreement with
Thomas Minshall, an English Quaker, for property in Pennsylvania
that contained the site now occupied by the Arboretum. Between
1681 and 1944, the property was home to seven generations of the
same Minshall/Painter/Tyler family. In 1944 Laura Tyler, a direct
descendant of Thomas Minshall, bequeathed the property to the public
as an arboretum.
The Arboretum itself originated as the private collection of two
brothers, Jacob and Minshall Painter, who in 1825 set aside some of
their land to begin the systematic planting of more than 1,000
varieties of trees and shrubs. More than 20 of the original Painter
trees still survive.
---
Trails
There are many great paths to walk or run on throughout the Arboretum.
The longest trail is the Wilderness Trail which is shown on the map by
the straight, thin line. It is ten miles long and it ideal for a multi-
hour walk. All the trails have blaze marks so that you can follow their
turn (Wilderness's color is white). The rest of the trails are listed below.
Each trail links to the large scale map of the arboretum.
---
Technical Information
Directions:
Take the Baltimore Pike through Media, driving past the town.
When you get to the bottom of a hill, you'll turn right onto Ridley
Creek road. Continue (to drive) for a couple minutes, and then
turn left onto Painter Road. Follow the signs to Tyler Arboretum
(which is on Painter Rd., on the right). This car trip takes about
15 minutes total, from Swarthmore to the Arboretum.

For information from the Tyler Arboretum:
call (610) 566-5431
Address: Tyler Arboretum
515 Painter Road
Media, PA 19063-4424