A view from the back of the classroom.
Elisha Ann's Student Teaching Portfolio
Home: Best viewed on a PC using Firefox !
Good learning is not a matter of finding a happy medium where both parties are transformed as little as possible. Rather both parties must be maximally transformed – in a sense deformed. There is violence in learning. We cannot learn something without eating it, yet we cannot really learn it either without letting it eat us. ~

Peter Elbow

, Embracing Contraries in the Teaching Process (1983, p. 223) from Prof. Diane Anderson's ED17 Syllabus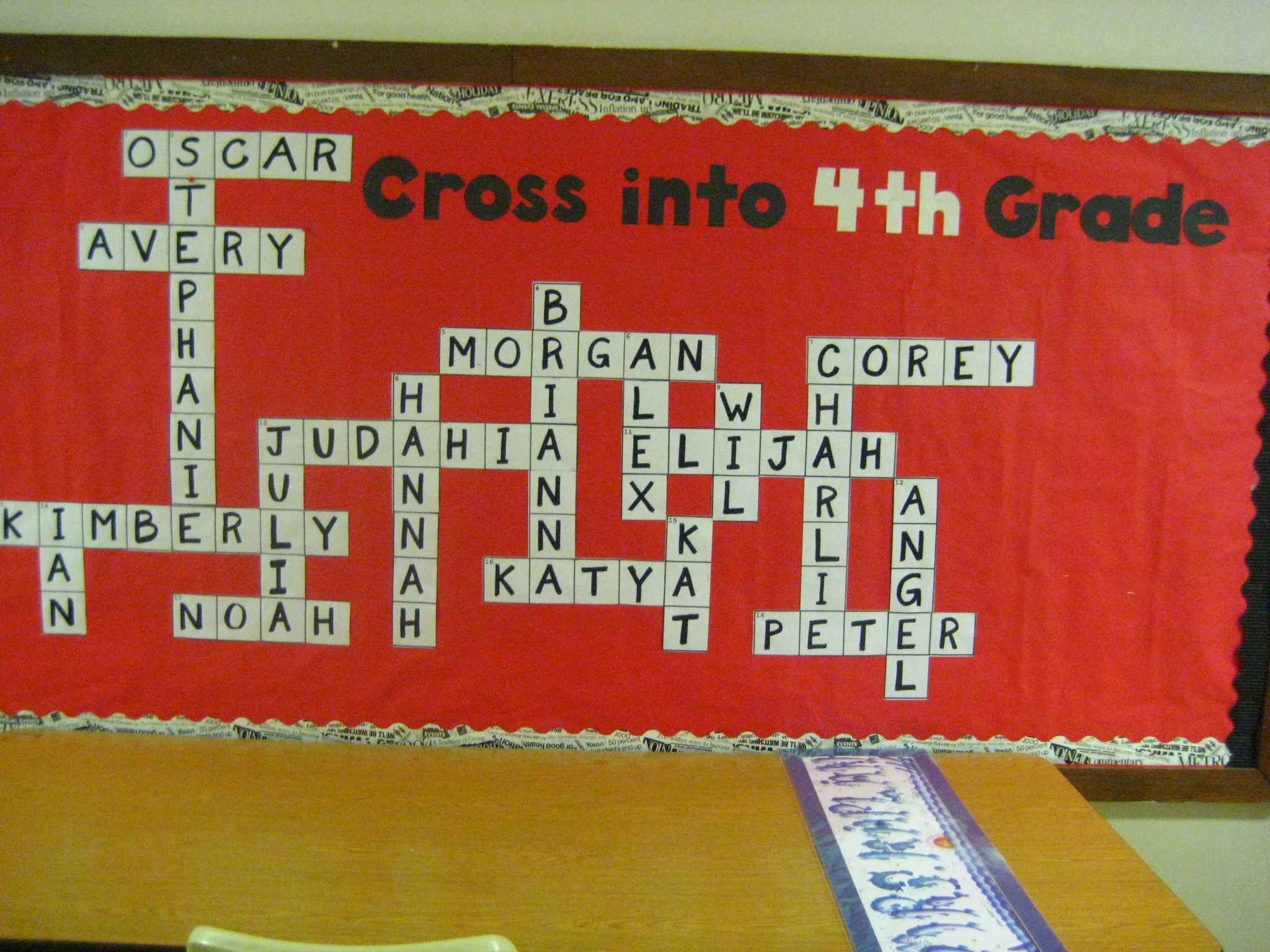 Hallway bullentin board I helped my cooperating teacher create. As a beginning of the year activity, studenta came up with cluea to add to the class crossword puzzle.
Girls in the class holding the class sign for the annual school Halloween Parade.