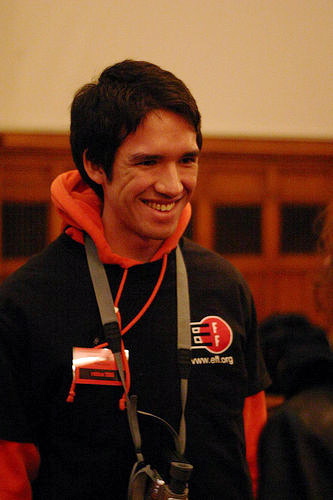 The Official Bio (for speaking gigs and media appearances)
Nelson Pavlosky is an 1st-year law student at George Mason Law in Arlington, VA. As co-founder of both Students for Free Culture and its first campus chapter, Free Culture Swarthmore, Nelson has been involved in the "free culture" movement since shortly after the term was coined. He made international headlines in 2003 as a plaintiff in OPG v. Diebold, a case which set an important precedent protecting freedom of speech from abuse of copyright law. When he is not engaged in activism, he likes to play guitar, ride his bike, and eat fruit, but not simultaneously.
---
Content preserved mostly as it was on 2006-07-08 11:51pm EDT




All text on this website is governed by a Creative Commons License.