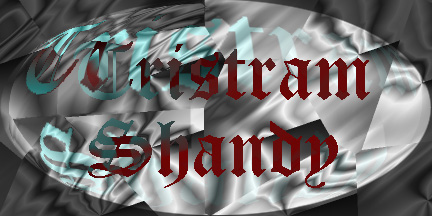 ---
Table of Contents
---
Tristram Shandy, written in nine separate volumes between 1759 and 1767, is among the most eccentric, extraordinarily complex, and endlessly convoluted works in English literature. Yet its author, Laurence Sterne, has been hailed by many scholars as a creative genius and ground-breaking writer. Sterne entertains his readers with comical anecdotes, bawdy interludes. and exasperating digressions.

The first two volumes, published in 1760, instantly made him a celebrity. Sterne continued, writing seven more volumes of Tristram Shandy. None received the praise of the first two.

However, despite being "the greatest 'shaggy dog story' in the language," a hypertext version of the text has never been created. That is, until now...


---
This is the world's first hypertext rendering of The Life and Opinions of Tristram Shandy. In addition to the obvious advantages of reading a literary work in hypertext, this version provides invaluable tools for the new reader. With its extensive linkings of characters, themes, and extraneous infomation, this hypertext will allow you, the reader, to whimsically jump from subject to subject within the text--just as Sterne has done in his formulation of this masterpiece.

In true Shandean style, the creators of Tristram Shandy HTML have included related digressions in various places within the text and on this page. We invite you to follow these digressions, as we believe that doing so will not only make your journey through this hypertext more informative, but will enhance your understanding of the digressive style of the actual work.

You may read this text linearly, trace the development of a particular character or theme using the extensive series of links, or invent your own way to follow the chronology of the work. Discover for yourself the wonderful advantages of the world's first hypertext version of The Life and Opinions of Tristram Shandy, Gentleman.





For a digression, click here!

---
---
Back to Table of Contents
---

Acknowledgements
References

Comments, suggestions, and/or contributions? Write us!

Maintained by Keith Earley. Last modified May 12, 1996.