i don't sing about radio; i just play it, baby. every thursday night from 11 to midnite me & aryani have our hour of rok,rok,rok'n'roll on swarthmore's station, wsrn 91.5 fm. it's our third semester doing a show together, and it's great. it's not like our other weekly commitments, it's this other side of yourself you get into where it's just music and craziness and we have fun, usually.

radio's not like other forms of communication for me. it's not like the web; not like zines or literary mags or whatever else i've played around with. for one thing, i think i started out with this assumption that no one was listening to our show (our first semester we played from 8:20 to 10 on saturday mornings -- it's a good bet not too many people were listening. and somehow that just stuck... i still don't really feel like i'm communicating with people the same way i do when i put something in writing. so it's less personal... but it's also so much fun. i get a weird rush when one song fades into the next just right or when we're working really well together announcing or something. not to mention all the great music i've learned about.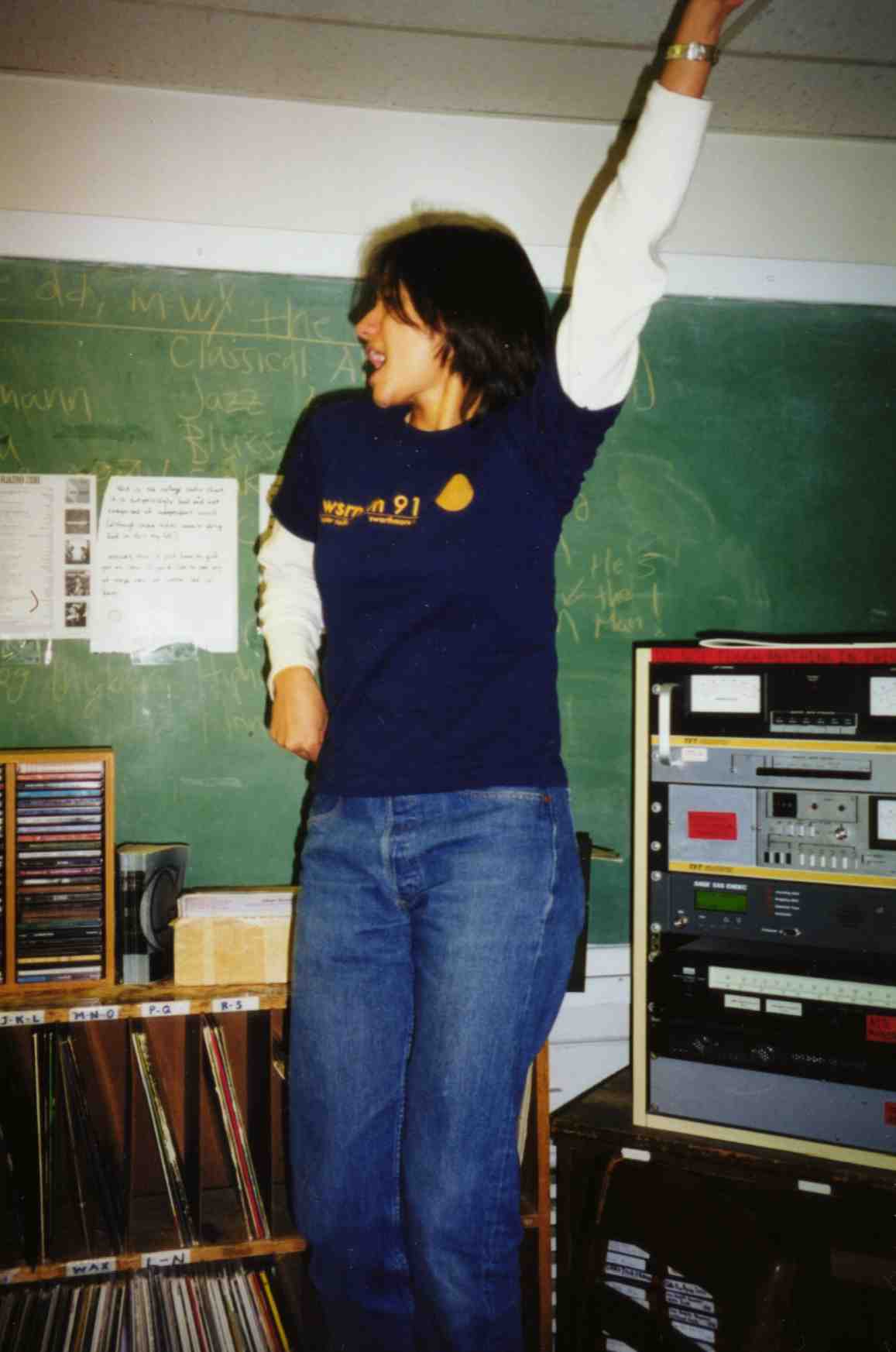 aryani boogyin' down in studio a. note snazzy wsrn shirt she's wearin'.