Announcements


Fall 2002
Diya Week: Sri Lankan Panel
As one of the first events of DIYA week, Deshi and FFS sponsored Sri Lanka: Causes of Conflict, Possibilities for Peace: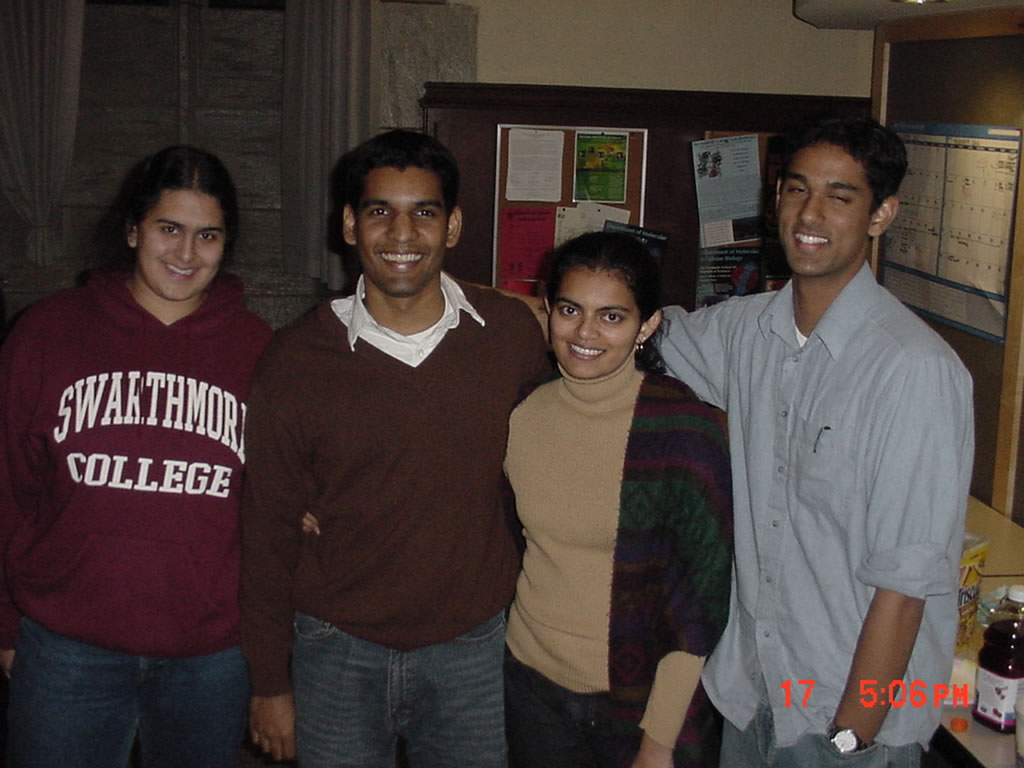 a conversation with Mithran Tiruchelvam on Sunday, Nov 17th in the IC Big Room. Mithran, a Sri Lankan law student at the University of Pennsylvania, is the son of noted lawyer, intellectual, and civil rights activist Neelan Tiruchelvam. The one-hour discussion focused on different aspects of the current peace process including the sentiments of civilians, international aid, and the desires of the LTTE. Attendance at the event was high, and students appreciated Mithran's first-hand experience with and knowledge about Sri Lanka. We are excited that DIYA week was able to include an event about Sri Lanka and hope that it can continue again next year. Many thanks to Mithran, FFS, and Jeanne Marecek for making the event possible!
---
Spring 2002
New Co-Presidents!
Our new co-presidents for the Fall 2002-Spring 2003 are Sachin Kale '04 and Nicola Wells '05! They will be replacing Chirag Chotalia '04 and Renuka Nayak '04.
Holi Celebration!
We did a super awesome job last semester and we are here do a super awesome job this semester too! There will be guest speakers, a movie screening, a Holi celebration and a Holi party in PACES. Stay tuned!
---
Fall 2001
Diwali Week!
After the attacks on September 11, South Asians around the nation have avoided celebrating their South Asian culture because they feared a backlash from fellow American denizens. Sadly, South Asian support groups have cancelled festivities to celebrate South Asian holidays like Diwali. However, Swarthmore College has supported South Asian students throughout the semester and provided a safe-space for us. Therefore, we are happy and excited present Diwali Week from November 5- November 10. To see what's in store for the week, view the calendar.
You must use Adobe Acrobat to view this PDF file:
---

Summer 2001
Big Sibs Program
This year, Deshi is starting a Big Siblings (Big Sibs) program to help incoming students by answering their questions (about academics, housing, social scene, course selection and registration, classes, professors, etc.) throughout the summer and the school year. We hope to match each incoming student with a current student. If you would like to be a Big Sib or a Little Sib, please send an email to Renuka Nayak.