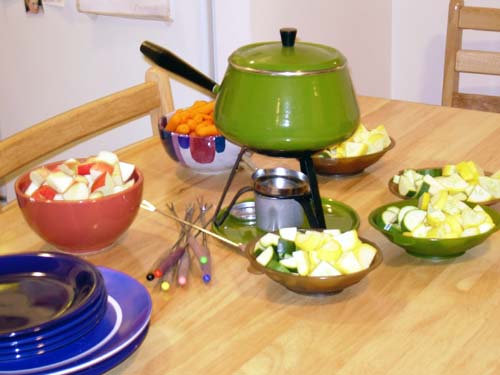 Avocado green fondue set! For the Top Model premiere soiree. Er.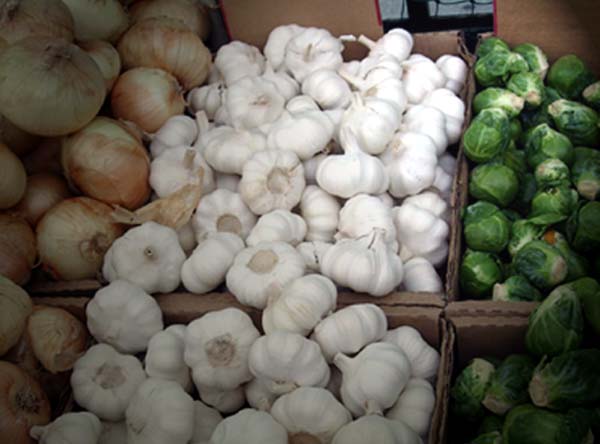 At the Most Wonderful Market of Wonders and Other Delights.
Potatoes, also at the market. I did not intentionally include the two little girls in the upper right corner of the picture, but hey, they were totally the cutest children I'd ever seen, so ok.