WHAT I DID WITH MY SUNDAY AFTERNOON: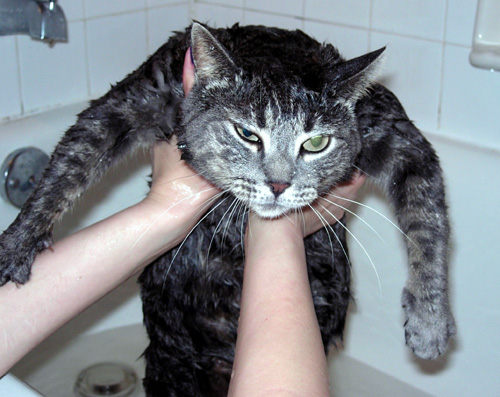 We HAD to. Her head smelled like pee. All the time.
Although we had to wash her, I suppose I didn't have to take so much delight in it. Oops!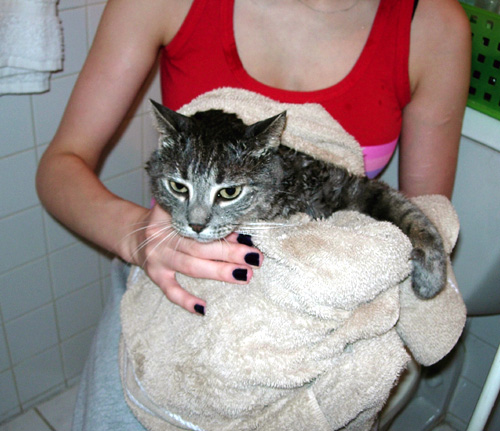 Dried her in a towel and then with the blow dryer. Yes. I blow-dried my cat. It is a new low.
WE ARE NOT ALWAYS THAT MEAN TO THE CATS, SEE:
They are so wee, it takes two of them to fill up my lap.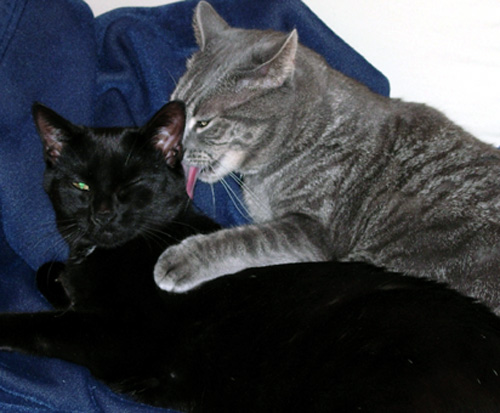 Pigeon is perfectly capable of washing Squid, just not herself.