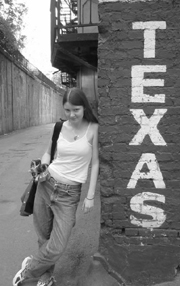 I am originally from San Antonio, Texas. I graduated in 2003 from Swarthmore College in Swarthmore, PA with a BA in Biology and a minor in Latin.

During my sophomore and junior years of college, I was the Photo Editor of The Phoenix, Swarthmore's weekly newspaper. It was through this avenue that I discovered photojournalism and got enough exposure to establish myself as a photographer on campus.

My minor in Latin has afforded me several opportunities to study in Italy, allowing me the luxury of becoming comfortable with the country, its culture, and people. I have worked on an archaeological dig, the Anglo-American Project in Pompeii, as an excavation supervisor, in charge of the excavation of a number of trenches, and overseeing a dozen field school students with the responsibility of teaching them all they need to know about archaeology for the summer and grading them.