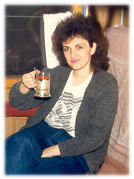 My mom Evgenia Kehayova is my example for combining work and family. She is a physician of Internal Medicine at the polyclinic in my neighborhood and she is by far the most popular doctor in the area. Probably what I admire most about her is that she turned down a lot of proposals to work in larger hospitals, because she wanted to be close to home when my sister and I were growing up. She has always said that her children are her career...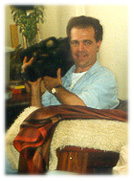 My dad, Dimitar Kehayov, is one of the most enthusiastic and innovative people. He is the chairman of the Ear Ward in Regional Hospital "Dr. Racho Angelov" and works as an ottoneurologist and neurosurgeon there. Following the family tradition from my grandfather, he got his PhD in ottoneurology. What's best about him though is that he's always full of new ideas and is extremely optimistic about their outcome (I'm a bit jealous). He is the person who has always insisted that I can and should do everything by myself which turned out to be amazingly important in college.
My sister, Mirona Kehayova, is one of the most deserving people that I know. She just received the Award for the Best Pharmacy Thesis and got her Master's Degree in Pharmacy with the highest GPA in her class. Though our personalities and appearance are as different as they can be in sisters, we get along really well and I can't imagine having grown up without her :-)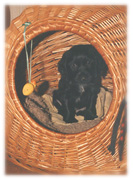 And last, but absolutely not least, is my dog- Argus. We named him after the faithful dog of Odysseus. If not that faithful, he's exceptionally friendly and loving and I would give a lot to be able to have him with me here.