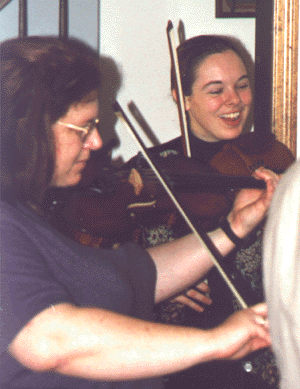 1 January 2000: Here I am, jamming with Janet Kurnick of Fiddlesticks and Ivory, at the recovery party for Hogmanay!

Hogmanay 1999/2000: Me and my most awesome friend Joanna Reiner

Kyla Tornheim '01 (isn't she cute?)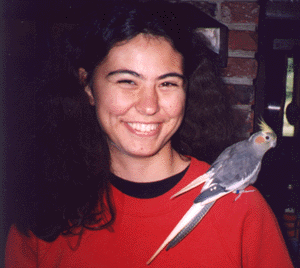 Anna Hess '00 and Peggy Sue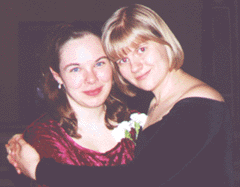 Me and Lindsay Herron '00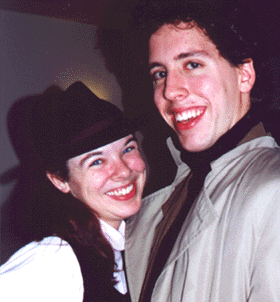 Me and my buddy Allan Friedman '02 at a friend's soiree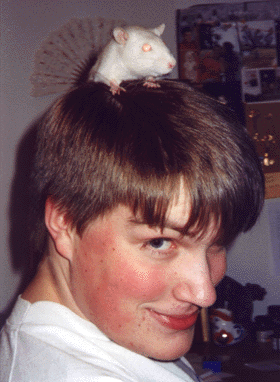 Hollis Easter (a.k.a. Dorkboy) '03 and Rose (a.k.a. my rat)

Hollis and Eileen Thorsos '03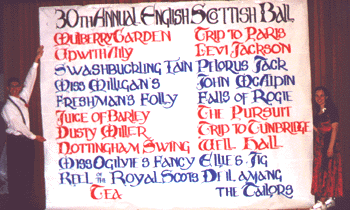 11 February 2000: That's me, on the right. The banner was my baby: only took 6 hours to paint! But it was worth it. :-)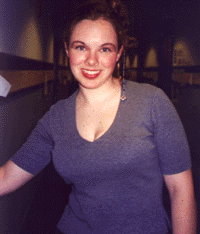 31 October 1999: My Halloween costume, honest. I don't normally look like that. This is the one my next-door nieghbor who was controlling the scanner insisted I put up!