You are visitor number
since October 15, 1997

Last updated:
Loaf welcomes you!
See a picture of his pal.
---
Thanks for visiting...this is a webpage that I created in college and which reflects much of what interested me during that time. Unfortunately, I won't be making large updates to this site. Small updates will be made accordingly. For more recent information, and to learn more about my main interest, please visit www.omissionmusic.com, ellipsis' homepage.
Links
Inquiry-Based Education Sites, a project I worked on during Summer 2000 for Swarthmore's Program in Education.
This is a project for Education 17 I did with John Loeser. Please visit it.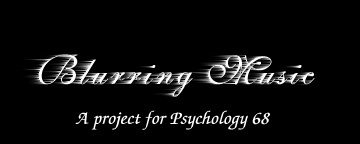 Please visit my final project for Psychology 68: Reading Culture
Visit the webpage of the band I play in, Ellipsis....

Find out about the a cappella group I was a member of: Mixed Company

Find out more about Swarthmore College

Find out about the college ultimate frisbee team I played on, Swarthmore College's Swarming Earthworms
Find more links by clicking here

Find out which courses I took at Swarthmore by clicking on my plans

If you'd like to learn more about me personally, visit my bio page

Visit my picture gallery.

Visit my second picture gallery.

Visit my Phish webpage.
---
Thanks to Alice Unger '99, Matt Murphy '01, and Matt Coddington '99 for their help on this page.
---
Please sign my
guestbook
.
---
Webpage stats