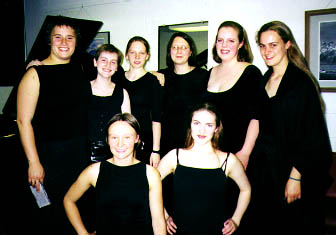 The whole gang. Clockwise from top left: Meredith, Kyla, Laura, Emily, Anna, Lindsey, Nori, Massey.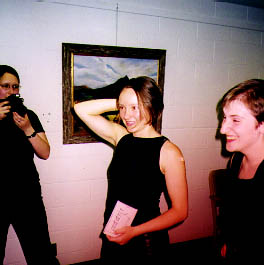 Massey shows off her new haircut as Kyla grins and Emily captures it all on camera.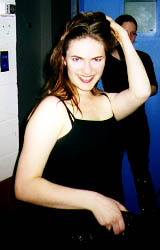 Nori in a characteristic pose.





Meredith in a photo for which I can't think of a cute caption, for some reason.